As of 30 December 2021, the government announced further guidance regarding care home visits in an attempt to curb the spread of Omicron. In summary:
a) Every care home resident can nominate up to 3 visitors
b) Visitors to make arrangements with the care provider in advance of the visit
c) The duration of visits should not be limited.
d) Visitors are to complete lateral flow test on the day of the visit.
e) Every care home resident should be supported to identify an essential care giver. This individual is in addition to their named visitor.
f) During an outbreak, care providers should continue to offer visits in visiting pods, behind windows or well ventilated areas.
g) Residents should be supported to undertake visits outside of the care home (where appropriate)
Guidance on care home visiting in FULL HERE.
According to survey, approximately 400,000 people are awaiting an assessment of their social care needs. To read the full article, click HERE.
Want to know more about arranging and funding care? This article looks at the different ways of organising and funding care for a loved one. To read the full article, click HERE.
'The NHS cast my son aside': how one family was left with a £10,000-a-month care bill. Unfortunately, this case is a classic example of what is occurring nationally. The 'review process' was introduced to look at an individuals current needs, determine if they are still appropriate and to ensure that their needs are being met. They are also an opportunity to see if there has been no change of 'significance', in which case the funding would continue. In reality, and certainly in our experience, some assessors appear to actively seek a need change, no matter how insignificant an impact it may have on the overall need of an individual. As such they are submitted back into the assessment process causing much stress and upset. Read article in full HERE.

If you have concerns about a loved ones care package or the assessment process itself, contact our Clinical Adviser | Judy Timson 01926 354704 or email

judyt@moore-tibbits.co.uk.
If you are struggling to access the advice and care that you need, or just need guidance on the best way forward - contact our team today for a free initial telephone consultation on 01926 354704 or email;debbiea@moore-tibbits.co.uk.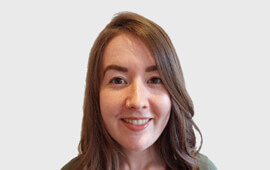 Blog by: Charlotte Bell | Solicitor