The family of an autistic man detained under the Mental Health Act, confined to an apartment and fed through a hatch are planning a legal challenge against his conditions. Campaigners are calling for greater efforts to provide care in the community for people with complex mental health conditions and say about 2,000 people are held in such "assessment and treatment units (ATUs)" in hospitals, with about half of them having been there for at least two years. The placements are expensive partly because they require so many staff. Mencap, a learning disability charity, said many of the people in inpatient units ended up there because of the lack of funding for social care and not because they have a genuine need for inpatient mental health care. This case come a decade after the Winterbourne View scandal, in which BBC Panorama exposed the abuse of people with learning disabilities in a private hospital in Gloucestershire. Read in FULL HERE.
This article explores the tax implications of a 'gift' of the family home by parents to their children. Read in FULL HERE.

Rules around Covid outbreaks in care homes have been relaxed, amid concerns about staff shortages and problems discharging patients from hospital. This is hoped to make it easier for hospitals to discharge patients into care homes which have experienced a Covid outbreak. Under previous rules, if a care home had two or more cases of coronavirus, this was considered to be an 'outbreak' and it would have to enforce restrictions for 28 days. These included blocking new admissions and suspending most indoor visits. But now, the period of restrictions has been halved to 14 days in order to allow more family visiting and help the NHS to discharge more patients out of hospitals and into care homes. The Department of Health and Social Care said the change in care home Covid outbreak policy will be kept under review "to ensure we continue to protect the lives, health and wellbeing of residents and fully recognise the impact of isolation and the importance of companionship on physical and mental wellbeing." Read in FULL HERE.

Councils retain responsibility for funding a person's aftercare until they decide it is no longer needed, even if the person is subsequently detained from another area, rules the court of appeal. In December 2021, the Court of Appeal partially accepted the new policy, under which responsibility for aftercare for people detained under the Mental Health Act remains with the council where the person lived immediately before their detention. However, Worcestershire council, who the court ruled against, is considering appealing to the Supreme Court. As a result, the Department of Health and Social Care (DHSC) will continue not to make any determinations on disputes between councils over responsibility for aftercare that are similar to the Worcestershire case until legal proceedings definitively conclude. At the High Court last year, Worcestershire county council successfully challenged the DHSC for determining that it – and not Swindon council – was responsible for the aftercare of a woman, JG, following her discharge from a second period of detention under the Mental Health Act. The Court of Appeal overturned the lower court's decision that Swindon was responsible for her aftercare. Lord Justice Coulson said that section 117(2) "could not be clearer" in saying that a council and CCG's section 117 duty continued "until such time" as they were satisfied that the person no longer needed aftercare. Worcestershire County council is "currently considering the wider implications of this decision and our options going forward." Read in FULL HERE.
If you have any concerns or questions when it comes to anything mentioned in the blog above, please contact our Court of Protection Team on 01926 354704 or email: courtofprotection@moore-tibbits.co.uk.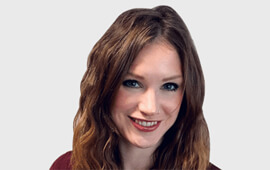 Kirstie Lennox | Solicitor; Court of Protection Team.