A U-turn on mandatory vaccination for social care staff. This article explains how the government have changed the proposals of mandatory vaccinations for social care staff. The government state that greater population protection and the less severe Omicron variant have enabled a u-turn on mandatory vaccinations. To read the full article, click HERE.
How will the proposed social care cap affect individuals? This article suggests that "someone with around £110,000 in assets could lose 78% of their total wealth even after the cap is in place, while someone with £500,000 could use up 17%". To read the full article, click HERE.
The care industry is encouraging the government to reconsider its decision to charge for lateral flow tests. The current guidance for people visiting care home states that all visitors must be tested negative for Covid-19 using a lateral flow test. There are concerns that the cost of lateral flow test will adversely affect those visiting loved ones in care homes. To read the full article, click HERE.
If you have any questions or concerns about a loved ones care or require any further information with regards to any of the topics mentioned in this months blog, contact us on 01926 354704 / debbiea@moore-tibbits.co.uk.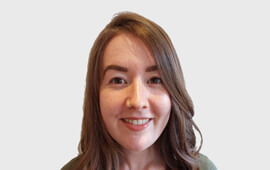 Blog by: Charlotte Bell | Solicitor