An ombudsman investigation sees Stockport Metropolitan Borough Council to reimburse significant funds to a woman after it did not offer her mother an affordable care home placement before asking her to pay a top-up towards her mother's fees. Local Government and Social Care Ombudsman investigation that found the council at fault for not following the statutory guidance on top-up fees, which says a person should not be asked to pay a 'top-up' towards the cost of their accommodation because of market inadequacies or commissioning failures. In his investigation, the Ombudsman considered the policy set out in the Care and Support Statutory Guidance, which at paragraph 12 of Annex A says:
"[If] no suitable accommodation is available at the amount identified in a personal budget, the local authority must arrange care in a more expensive setting and adjust the budget accordingly to ensure that needs are met. In such circumstances, the local authority must not ask for the payment of a 'top-up' fee. Only when a person has chosen a more expensive accommodation can a 'top-up' payment be sought."
To read the full article, click here.
Ministers increase NHS-funded nursing care by 11.5% for 2022-23, and provide £87m in back payments for NHS Funded Nursing care (FNC) for 2021-22, as social care nursing vacancy rate rises to 18.5%. Funded nursing care is designed to fund services provided to nursing home residents by a registered nurse involving either the provision of care or the planning, supervision or delegation of the provision of care. It is paid to care homes in England by clinical commissioning groups (CCGs) as under section 22 of the Care Act 2014, registered nursing costs generally cannot be met by a local authority. Independent provider umbrella body Care England commended the department for "recognising the cost increases faced by providers and the impact of the pandemic on our valued nurses".
To read the full article, click here.
A north Wales council has been issued with a High Court Writ to recover care fee arrears it owes to a specialist dementia home.
Meddyg Care Dementia Homes took u action against Gwynedd Council after it ignored a judgement made by the Court in April ordering it to repay £44,529.46 in fee arrears accrued since March 2021.
Meddyg Care, which also owns a 44-bed home in Porthmadog, said it was left no choice but to launch legal proceedings in February this year after Gwynedd Council's fees fell well short of the sum needed to provide adequate care for its clients and remunerate staff – forcing it to operate at a loss.
To read the full article, click here.
During approved mental health professional (AMHP) training, the importance of the nearest relative role is frequently highlighted. Research finds that there is much more that can be done to improve nearest relatives' experience of MHA assessments. The Nearest Relative role was introduced through the Mental Health Act 1959 and gave specific family members rights and powers during an assessment, in which a person with a mental disorder may be detained in hospital against their will. Nearest relatives may 'object' to an admission for treatment by an AMHP, which could stop the admission from taking place. They also have powers to request that an AMHP considers a request for an MHA assessment and may order that their relative should be discharged from hospital. Research was conducted speaking to 19 nearest relatives on their experiences of the role. Half of the participants in the study told us the MHA assessment was a distressing experience. Others attributed feelings of distress to uncertainty about the nearest relative role or because they felt it had impacted negatively on their relationship with the service user.
Other participants described feeling relieved following the assessment, seeing it as a helpful response to their relative's behaviour, though some also highlighted the kindness shown to them by mental health professionals or their employers.
Some reported conflicted emotions, primarily linked to their powers to act as nearest relative, specifically, the tensions between having the right to request an assessment, the power to object to an admission and the power to discharge from hospital.
To read the full article, click here.
The King's fund explains the challenges and opportunities that lie ahead now that the Health and Care Act 2022 has been passed. This article outlines the government's new approach to health and care and the key issues and hurdles that may still lie ahead.
To read the full article, click here.
A government change reducing the cap on care costs' benefit to less wealthy people has become law, following a parliamentary battle. Only client contributions, not full cost of care, will count towards £86,000 cap for people receiving means-tested support, which research has found will hit those with less wealth and in poorer regions. Anyone who hits the cap, which comes into force in October 2023 and will also apply to self-funders, will thereafter receive free personal care. The government says its change will save £900m a year. The House of Lords had twice blocked the government's amendment – which was first added to the Health and Care Bill in November 2021 – twice. However, this was overturned both times by the House of Commons and, at the end of April, the government defeated a final bid by opposition peers to prevent the amendment going through.
To read the full article, click here.
Proposals to overhaul the Mental Health Act 1983 will be considered by Parliament over the next year, announced on 10th May in the Queen's Speech to the houses of Parliament.
A draft bill will be produced designed to reduce the number of detentions, tackle longstanding racial disparities in the use of compulsory powers and end the detention of people on the sole grounds of them being autistic or having learning disabilities. The draft bill will likely be considered by a parliamentary committee, a process that will inform the production of full legislation to reform the act – though it is not clear when this will be published.
The government said the proposals were designed to provide greater control for people over their treatment and more dignity in care, and reduce the use of hospital care for autistic people and those with learning disabilities.
Specific proposals in the draft bill will include:
Amending the definition of a mental disorder so that people can no longer be detained solely on the basis of being autistic or having a learning disability. They would have to have a co-occurring mental health condition. Currently, people with a learning disability can be subject to the act's powers if this is "associated with abnormally aggressive or seriously irresponsible conduct", while autism is classed as a "mental disorder" for the purposes of the act.
Changing the criteria for detention so that the act's powers can only be used if there is "genuine risk to [the person's] own safety or that of others, and where there is a clear therapeutic benefit". Currently, a person can be detained for assessment if necessary for the health and safety of the person or the protection of others, and for treatment if any of these conditions exist, appropriate treatment is available and it can only be provided under detention.
Allowing people to choose a "nominated person" to support and represent them when under the act's powers, rather than have a "nearest relative" assigned to them.
Increasing the frequency with which people can make appeals to tribunals on their detention and providing tribunals with a power to recommend that aftercare services are put in place.
Introducing a statutory care and treatment plan for all people in detention, written with them and setting out a clear pathway to discharge.
The draft bill was welcomed by NHS Providers, which represents health trusts, but it said that accompanying action needed to be taken to increase funding for mental health services, improve the wellbeing of a workforce put under great strain by Covid and tackle racial inequalities in mental healthcare.
For further information, click here.
If you have any queries in relation to NHS continuing healthcare, adult social care or the Court of Protection, please contact our team on 01926 354704 or email: courtofprotection@moore-tibbits.co.uk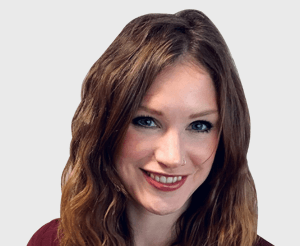 Kirstie Lennox | Solicitor