Tim Ollerenshaw acts in sale of ACM Ltd
Tim Ollerenshaw of QualitySolicitors Moore & Tibbits has recently represented the shareholders of ACM Ltd, a company specialising in providing company accreditation services to various industries, in its sale to EBM. Tim (picture: back right) worked very closely with one of the shareholders, Chris McHale (front right).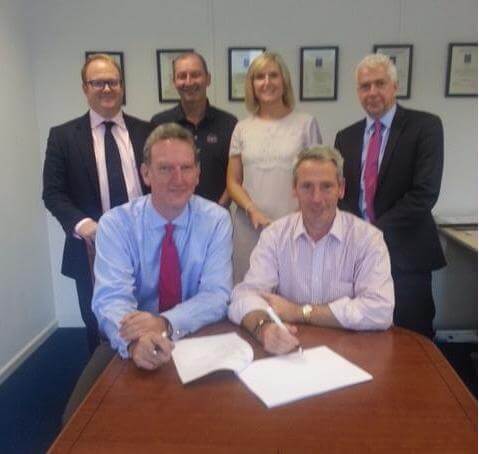 Both sets of lawyers and clients worked together efficiently to complete the sale as expeditiously as possible.

If you would like advice regarding a company sale or purchase, please contact Tim on his direct line:01926 478001 for free initial advice.