Do you need a law firm that understands Punjabi?
We now have a new member of our Wills and Probate team who is a fluent Punjabi speaker.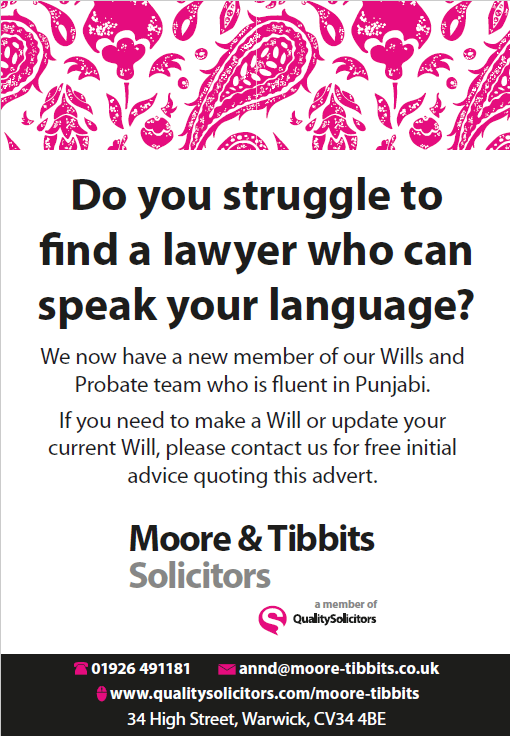 Having a fluent Punjabi speaker enables us to help clients from these communities with legal matters.
If you have any query regarding Wills, Lasting Powers of Attorney or more complex trust issues, please contact our team today for free initial advice on 01926 491181.