Concerns have been raised today about the lack of awareness surrounding deferred payments schemes, and the huge variations in the number of agreements being signed across the country http://www.bbc.co.uk/news/election-2017-39995648.
If the Conservatives introduce their manifesto proposals around social care, deferred payments will be the main way to delay the costs of care – not only for care home fees, but for care at home as well.
Whilst we can't predict the future (or, let's face it, this article would be mainly lottery numbers) we can highlight what you need to know about deferred payment agreements NOW.
What's the point of a Deferred Payment Agreement?
Deferred payment agreements are available from your local authority, as a way of letting you defer the costs of your residential or nursing home against the value of your home. The idea behind them is that you should not be forced to sell your home during your lifetime to pay for care. In practice, many people we work with take out a deferred payment agreement in order to give themselves time to think; moving out of a beloved family home (often under stressful, pressured circumstances) is a huge wrench. Taking out a deferred payment agreement gives you time to decide whether to rent or sell your home, and time to see if you might be able to move back home, or at least come to terms with the move.
How do I know if I am eligible?
There are rules around who must be offered a deferred payment, and if these criteria are satisfied the local authority has a legal duty to offer the arrangement:
You must:
Need care in a care home setting
Have savings / assets (other than your home) of £23,250 or less
Have a property that is NOT disregarded
Be able to offer the property as security (so the local authority can take a legal charge over the property)
Property Disregard
If you need care in a care home, the value of your home is not counted as an asset if your spouse, or certain other family members live there.
Be aware that whilst the local authority MUST offer a deferred payment to you if you satisfy the criteria, it does have discretion to go beyond these rules, including for example, offering deferred payments for support living accommodation or to people who have slightly more that the £23,250.
How do I apply?
Contact your local authority as soon as a move into a care home becomes likely. You may already have been referred to them, for example if you have been in hospital and it's important to get the process underway as soon as possible as it can take a number of weeks to finalise.
Some common problems
You are 'pursuaded' by the local authority that you don't really need one…
Clients have been advised by social workers that deferred payments are not worth the bother, and that they are better off negotiating a private deferred payment plan with the care home provider. Their reasoning for this is that the property could have sold before the agreement is in place, and you would have wasted money in arrangement fees. We would advise against this, as it is usually a more expensive (and pressured) option, as the case study shows.
Mr Martin moved into a care home and needed a deferred payment as his only asset was his former home. His family were persuaded by the social worker that it would be easier to arrange a private deferred payment arrangement with the care home directly, as his house was about to go on the open market, and would hopefully sell quickly. The family organised this with the care home, but four months later the property had still not sold. By this stage Mr Martin already owed the care home £19,200 and they were starting to pressure the family for the funds. They were also applying interest to the debt of 4.5%. If Mr Martin had taken a deferred payment agreement with the local authority the interest payable would be at a rate set by the Government (around 2.1% at the time he could have taken it out) and there would be no pressure for a 'quick sale'. Mr Martin also missed out on the 'twelve week property disregard' available from the local authority.
You are pressured into signing an agreement and told you cannot be discharged from hospital to the care home until you do!
Stand your ground, no one should be pressured into signing a legally binding contract without having time to seek advice BEFORE signing. The local authority has a duty to provide comprehensive written information that includes their charges, the rate of interest and how to cancel the arrangement. This should be available to you BEFORE you sign. The twelve week property disregard period applies when you first permanently move into a care home and gives you time to sort out the deferred payment.
You are told that the home you have chosen is too expensive
The local authority does have to look at the sustainability of the deferred payment. In other words, they want to make sure that you can afford to pay for your own care, for as long as possible, before you need their financial support. If they think that the home you have chosen is too expensive, they can refuse a deferred payment. This does depend on how much equity you have in your home; for example, if you have £80,000 equity available and your preferred care home costs £1600 per week you are going to use your money up twice as quickly as choosing a home that costs £800 per week.
No one has legal authority to sign the paperwork
A more common problem than you think. Sadly, this happens when someone has lost the mental capacity to sign their own deferred payment, and has not done a power of attorney. The local authority need to make sure that the person signing the agreement has the legal authority to do so. In order to prevent delays PLEASE, PLEASE, PLEASE sort out your powers of attorney!
You want a deferred payment so that you can pay for care and let your grandson live rent free in the property
The decision to rent out or sell the property is a big one and there are a number of factors to bear in mind. People often think about letting a family member move in, as a way of helping that family member and having someone to 'keep an eye' on the house.
STOP! Take legal advice before letting any family members move in. There are issues of gifting, deprivation and sustainability to consider. This is a complicated area that could leave you vulnerable to increased costs and more hassle. If you are acting as an attorney for someone you should also seek legal advice as you are also bound by the legal duties of your role.
Prepare for Care
Deferred payments are a useful, cost effective way of paying for care. However, they are legally binding contracts with far reaching implications. There are many important issues, particular to your circumstances, that you should consider BEFORE entering into an agreement. Please contact a member of the team for a free initial consultation to ensure that you are making the right decisions for YOU!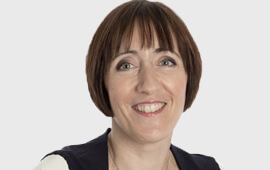 Louise Courtney, Solicitor