Do you know where to go and what to ask if you – or someone you love – needs care?
There are plenty of obligations on the NHS and social care to provide accurate information and advice, but it often ends up being provided in a rush (for example, during hospital discharge) with no time to discuss the options properly before coming under pressure to make a decision.
We can help.
Are you worried that you cannot afford to pay your care costs?
This could be because of a range of reasons – you may be worried that you have to sell your home, you are unable to access your loved one's money and so cannot pay for care, or you may disagree with a financial assessment that has been done by your local authority. Or your NHS continuing healthcare funding could have been stopped.
We can help.
Are there disagreements about where you should receive your care?
You may want to return home, but have been told that it is 'unsafe'. You could have been offered a care home, and then told that your family must contribute a 'third party top up' fee towards the weekly costs. Your loved one may say that they want to leave the care home and return home, but you feel that no one is listening.
We can help.
Here at Moore & Tibbits we have a dedicated Health and Community care team, comprising specialist solicitors, paralegals and a nurse. We represent those who need care, their carers' and family members in all aspects of care provision. Our services consider your needs and circumstances in their entirety rather than on a decision to decision basis to give you reassurance that you are making informed choices for you and your future. Other professionals may give you a piece of the puzzle, we can complete the picture.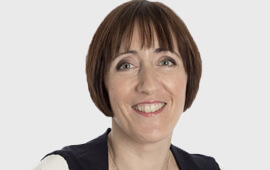 Article by Louise Courtney
We offer Legal Aid for Community Care issues for those on low incomes who satisfy the eligibility criteria.
For more information and your free telephone consultation, contact a member of the team today on 01926 354704