There are now teams of discharge coordinators within our hospitals, indeed the team I worked within was set up in 2005 and the impact we made was immediate; cutting length of stay significantly in the first year. However, consistency was not sustainable due to a multitude of issues including a lack of cohesion between acute services and the community, absence of sufficient resources such as community beds, as well as the prescriptive nature of packages of care in the community which could not always meet the individual needs of our most vulnerable and elderly patients.
We know now that this has led to many people entering long term care, and as such facing a challenging journey through the health and social care system. I know from my own practice then, and now that this brings frustration and real distress to families who are under pressure to facilitate the discharge of their loved one from hospital, at the same time as dealing with issues such as obtaining accurate assessments, or the assistance of professionals in sourcing the most appropriate care. Access to funds for care can also be a particular issue in the patient who lacks mental capacity to make decisions regarding their finances. All adding extra days to the length of stay.
On a day to day basis the discharge goal varied highly across the different units. We were met with an absolving of responsibility by some nurses for the entire discharge process, to such an extent that basic information gathering was often overlooked due to the mere fact they were under immense pressure on the wards. Different ways of running the individual wards also had an impact, for example some wards did not have a nurse solely in charge to whom doctors could approach regarding any changes to patient care or treatment, and therefore some ward rounds took place without nurse participation. Instead there was a need for nurses to look in the medical notes for any updates on patients, but only when nursing staff had time. As such further time would be added to the stay in hospital. Measures such as the implementation of an 'estimated date of discharge' were rolled out across the trust. The aim to provide a focussed goal for all to work towards including patient and families, however, there was a lot of variation in how this was actioned, and at times it appeared to be simply a tick box exercise, with the date either remaining unchanged despite the discharge date having passed and the patient still being in hospital or there wasn't one at all.
The issue of reducing length of stay is multifactorial, and in my experience, communication was one of the biggest issues at the start of the admission process. My experience is that medical staff generally raise the question of discharge at the earliest opportunity. I have had many a battle with Doctors having to explain to them that the discharge process is simply not just about being medically ready for discharge, but that the principle of the patient being 'multidisciplinary team' (MDT) ready, and that the required care/ equipment is in place to safely discharge the patient to where ever they may be going to is vital.
Safe discharge is crucial in order to minimise a readmission. Failed discharges have occurred due to failures to review the functional ability of elderly patients, or the rushed nature of an assessment which has meant therapists have not always been aware of the background of patients who may have been at risk for some time at home.
The purchase of discharge to assess beds by Trusts do have their place but we still see length of stay high on Trust's agendas. Although there has been a consistent determination to tackle this problem. I recall back in the early 1980's a nurse tutor who constantly told us that there was a need at the time for the expansion of community services with close links to acute services, and community clinical services in order to deal with the forecasted increase in the elderly population. He envisaged a reduction in hospital beds, with management and treatment being predominantly community based.
In an ideal world we would have enough community specialist nurses /health visitors for the old and young. Geriatricians out in the community advising and attending those within care homes alongside GP's. The aim being to improve the health and wellbeing of our elderly population and avoid unnecessary admissions into acute services. We already see good work by community specialist nurses and GP's working together for example with COPD patients where a cohort of patients out in the community with COPD are monitored and treated according to how their condition is. Close monitoring in this way has meant patients have being able to remain at home with this support and early intervention. This is a utopia of thought, but is it? Because unless our community health and social services are financed directly to where the issues are, long stay in hospitals will remain a constant.
Link to NHS England report: https://www.england.nhs.uk/urgent-emergency-care/reducing-length-of-stay/reducing-long-term-stays/
Link to David Oliver: Guidance tools won't solve long hospital stays article: https://www.bmj.com/content/367/bmj.l5870
If you have concerns or worries in regards to your or a loved ones discharge from hospital, speak to our specialist team today for a free initial telephone consultation: 01926 35470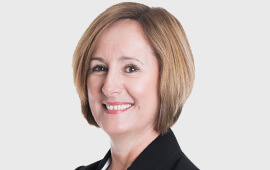 Article by: Judy Timson