Key changes:
For those employed after 6th April 2020, a statement of written particulars must be given by the end of their first day of employment
It will cover employees AND workers
In addition to the current information that must be provided to new joiners, from 6th April 2020, additional information must also be included:
How long the job is expected to last or end date of a fi xed-term contract
Any variation in the normal working hours (flexible working) Notice periods to terminate the agreement
Details of eligibility for sick leave and pay
Details of other types of paid leave eg. maternity and paternity
Duration and conditions of any probationary period
All remuneration to include pay, health insurance etc
"Any other benefi t provided by the employer"
Action Points:
Review all contracts to ensure these include all required information for new joiners after 6th April 2020.
Review recruitment processes and procedures to ensure documentation is provided on day one or before the first day of work.
If your workforce includes flexible working, consideration needs to be made to include these terms such as how hours and days may vary.
Assess your benefits – review which types of benefits should be covered and their contractual status.
How can we help:
These changes could have financial and legal implications if they are not complied with. Our specialist Employment Solicitor has a wealth of experience and can provide advice and guidance in helping your business prepare for these changes
The key message from the Employment Law changes to be implemented on the 6th April 2020 is to review contracts. This can often be time consuming when you are running a business, but our Employment team are here to help. If you would like further advice or information on any aspect of employment law, please contact our team on 01926 491181 or email LisaA@moore-tibbits.co.uk.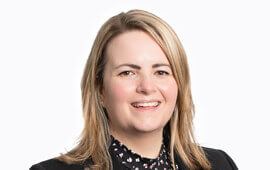 Lisa Aitken | Employment Law Solicitor