Having worked closely with my colleagues who are also friends for over 10 years, it was hard to suddenly cease day-to-day contact. Video conferencing has been amazing in keeping us in daily contact. I hadn't even heard of Zoom before the lockdown but all the different video conferencing facilities have become the "norm" for meetings and remaining connected.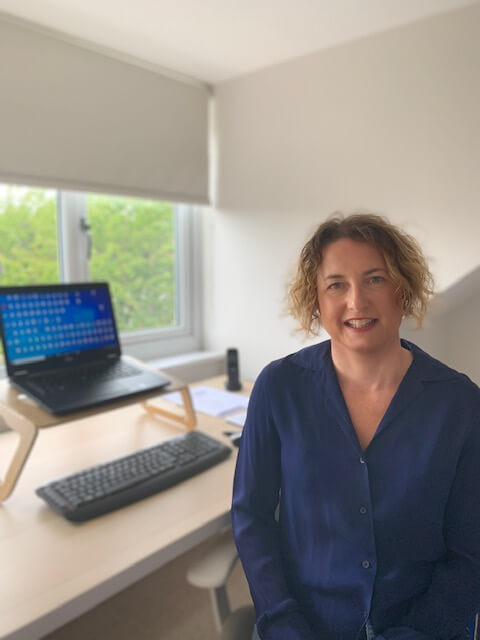 The pandemic has affected my clients hugely as many are elderly and vulnerable. Under Court of Protection property and finance deputyship orders or lasting powers of attorney, I manage my clients' properties and financial affairs. With many of my clients living in care homes and receiving care in their own homes, this has been an extremely worrying time. The paramount concern is ensuring that the care providers continue to deliver the necessary care and support to my clients and their specific needs are met despite the challenges which this crisis presents. Communication with clients' family members is also of even greater importance at this time.
I really miss seeing my clients and the news of the increasing number of deaths in care homes is extremely concerning. Unfortunately, over the last 5 weeks, 4 of my clients have sadly passed away due to Covid-19. Supporting bereaved families and other families prevented from visiting loved ones in care homes due to the current restrictions can be upsetting.
This is, without doubt, the most unusual and challenging period I have ever worked through and working from home has been a transition that my family and I have embraced fully. I love a list!! However, my list also includes PE with Joe Wicks workouts and meetings with my co-worker (husband) to discuss who will do the dishes!
With us all adapting to working from and communicating with colleagues from home, our WhatsApp group keeps me connected to my colleagues socially and we all regularly post positive memes and videos to help keep us smiling while we work through such a challenging time.
Despite the uncertainty and anxiety during the lockdown, my family and I are finding the positives. I like my "home office" and can continue to work efficiently and, most importantly, be at the end of a telephone for my clients and their families. Further, my daughter makes awesome chocolate brownies.
Solicitor