In this issue we discuss the impact of The Coronavirus Act 2020, direct payments as well as care home contracts.
Click here to view the newsletter.

The team will also be holding a Zoom webinar on NHS continuing healthcare funding aimed at families, so if you are working with any who you think would be interested in finding out more, please feel free to forward the attached flyer onto them.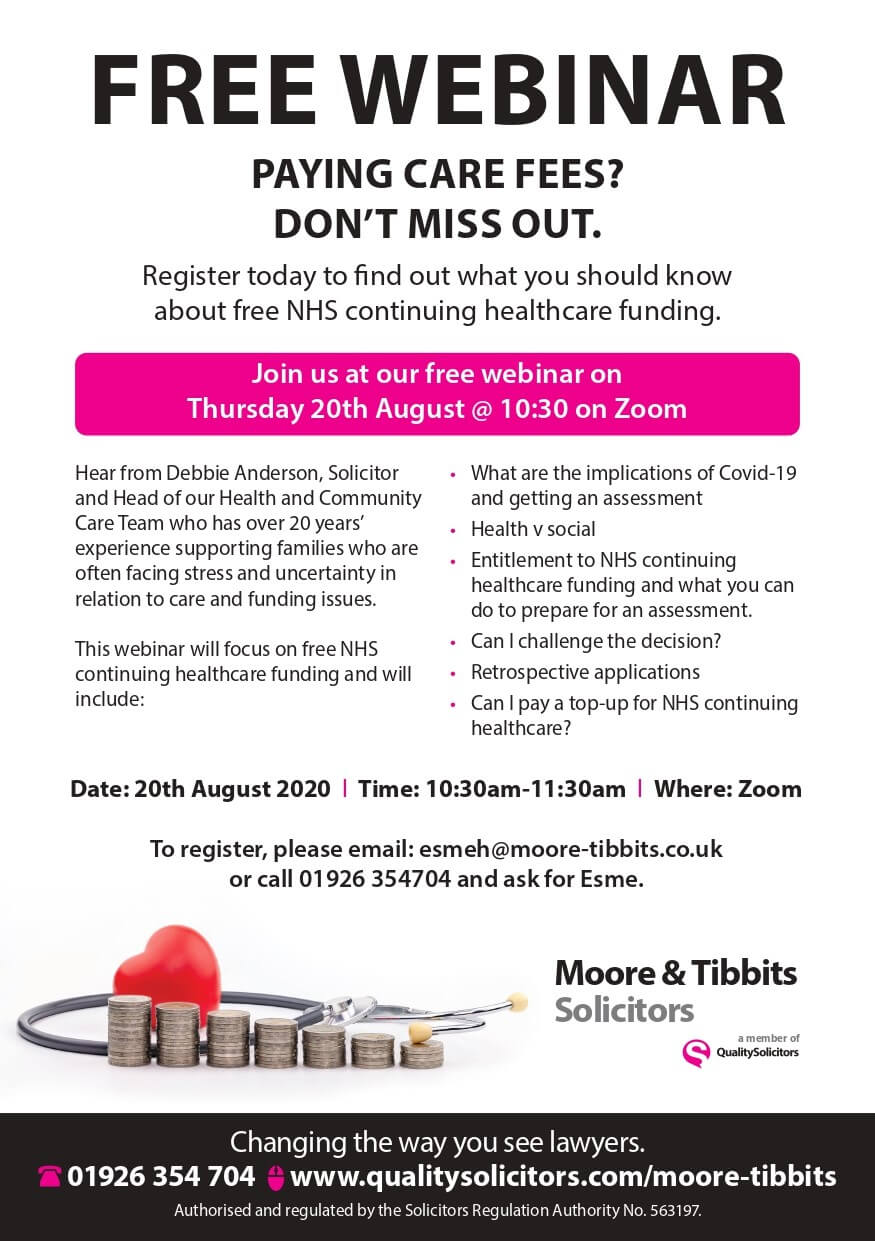 If you would like to receive future editions of our Care Team Newsletter, please email Esme at esmeh@moore-tibbits.co.uk - you can opt-out at any time.