Our family barrister, Karol Kaliczak outlines below some of the key points of the Government guidance surrounding child arrangements for children during this third lockdown.
Stay at Home
The Government's message 'Stay at Home' does not prevent a child moving between two separate households for the purposes of visiting another parent or guardian. The regulations state you are allowed to meet others from outside of your household "for arrangements where children do not live in the same household as both their parents or guardians". There are circumstances where this could prove difficult for example if a child or parent/guardian is required to self-isolate and in these circumstances it is essential that the Government guidance is followed to prevent the spread of the virus. The latest guidance can be found here.
Childcare Bubbles
One change from the first lockdown to this one is the formation of 'childcare bubbles'. Certain eligibility rules need to be met for a childcare bubble to be formed which help families to have support and assistance in relation to childcare. It is against the law to form a bubble if the rules are not followed. The key points are:
If you live in a household with anyone aged under 14, you can form a 'childcare bubble'. This allows friends or family from one other household to provide informal childcare. You must not meet socially with your 'childcare bubble'.
A childcare bubble is where one household links with one other household to provide informal childcare to anyone under 14. All adults in both households must agree to this arrangement.
'Informal' childcare means it is unpaid and unregistered.
Members of either household can provide childcare in a home or public place. This includes overnight care.
You can only have one childcare bubble with one other household. This means no household should be part of more than one childcare bubble.
You can only use a childcare bubble for childcare. You cannot use a childcare bubble to mix with another household for other reasons.
If you form a childcare bubble, it is best if this is with a household who live locally. This will help prevent the virus spreading from an area where more people are infected.
A child moving between 2 parents who live separately is not counted as a childcare bubble. This means both you and the other parent can also form a childcare bubble with one other household.
For further information on changing your childcare bubble, what happens when your child turns 14, what happens if someone develops coronavirus symptoms or tests positive or you are clinically extremely vulnerable, click here for full Government guidance.
If you are concerned about the arrangements for your children please call Karol on 01926 491181 to talk through your situation and find out options available to you.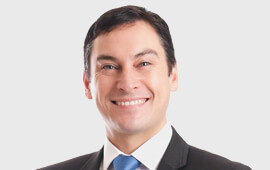 KarolK@moore-tibbits.co.uk
01926 491181.