The Court of Appeal Hearing, that took place on 16th March 2021, involved a dispute between two gymnastics organisations – British Gymnastics Association and UK Gymnastics – over trademark infringements, passing off and ability to call themselves a "national governing body" for the sport of gymnastics. We acted for UK Gymnastics who were the original Defendants and Appellants in this dispute.
The first instance Judgment/injunction (when a predecessor firm acted for our Clients) effectively prevented our Clients (by the way it was worded) from calling themselves a national governing body despite the fact that our Clients have several thousand members in the UK and organise a number of gymnastics competitions.
It is important to say that it has never been disputed that our Clients' opponent – British Gymnastics Association – are, indeed, a much bigger organisation and a national governing body recognised by the Sports Council. Our Clients' argument was that - alongside there being one recognised national governing body for a particular sport in the UK - other sporting organisations within that sport should be allowed to constitute "unrecognised" national governing bodies. This has been an unresolved issue in sport in general for many years.
The Court of Appeal in its decision indirectly confirmed that there is a difference between a recognised national governing body and national governing bodies (unrecognised) that can exist alongside each other. The Court also changed the wording of the original injunction in this case and effectively allowed our Clients to call themselves or aspire to call themselves a national governing body.
Accordingly, our Clients' Appeal was allowed against BGA's allegations of passing off that was allegedly committed by our Clients by calling themselves a national governing body. This is, indeed, a success for our Clients, at the same time, however, it should be noted that BGA succeeded in respect of their allegations of trademark infringements.
Speaking for myself, this case was a valuable experience and I enjoyed it despite its complexity, related difficulties and, sometimes, an enormous amount of stress. Tim and I worked really hard and spent an immense amount of time on this matter – more than 300 hours! – quite often working overtime, including our weekends and holidays.
By Monika Krtenova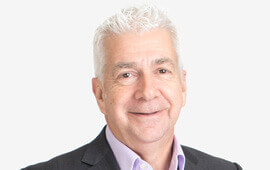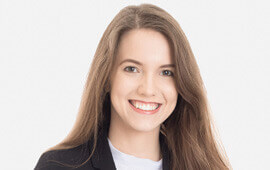 Tim Ollerenshaw Monika Krtenova
UK Gymnastics are not involved in, connected with or subject of abuse allegations relating to gymnastics.