Monika has consistently achieved outstanding results during her studies, notably receiving 100% distinction in many modules. Alongside studying, Monika is an integral part of the business and litigation team at Moore & Tibbits and her dedication and commitment shines through not only in her studies but also in the service and support she provides to our clients.
Monika says:
"After gaining my Master's Degree from Charles University in Prague, I am absolutely thrilled to have now gained the Level 3 Diploma with CILEx and started the CILEx Level 6 Diploma in Law and Practice."
Well done Monika on this amazing achievement.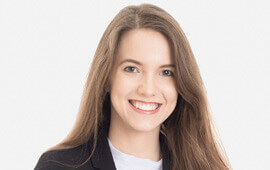 Monika Krtenova | Paralegal