The case
This case concerned a family dispute about the transfer of a property. Prior to her death, a property owned solely by Ms Chandler was transferred into the joint names of Ms Chandler and the defendant, Ms Lombardi (Ms Chandler's daughter) who was acting in her role as attorney for financial affairs. On her death, Ms Chandler's son who was also executor of her estate, challenged the transfer.
The court found that the gift was void as it did not fall within the scope of gifting as set out in the Mental Capacity Act 2005.
Ms Lombardi had not sought permission from the Court of Protection to transfer the property into joint names. The attorney was unaware that the transfer into joint names was effectively a "gift" of Ms Chandler's interest in half of the property. The court held that the transfer was void and that the Land Register should be rectified. The court also emphasised that the attorney's lack of knowledge of the need to seek the court's permission to make a gift of this nature was not an adequate defence.
What is a gift?
A gift is not just money…it also includes:
Selling a house or other assets at less than market value;
Making loans at nil, or low interest;
Allowing someone to live rent free or at a low rent in the donor's property
Investing in a business
Making a payment for the care that somebody gives to a person that is inadequate;
Putting a person's property into trust or changing a person's entitlement by way of a Deed of Variation.
The Rules are strict…
Section 12(2) of the Mental Capacity Act 2005, states that the ONLY time an Attorney can make gifts is:
In accordance with any conditions / restrictions in the Lasting Power of Attorney;
On customary occasions, (for example birthdays, marriage, civil partnerships, Christmas, Diwali, Hanukah and Chinese New Year etc.) to persons (including the Attorney) who are related or connected to the donor
To any charity to which the donor made or might have been expected to make gifts
Any gifts that fall outside the scope of gifting WILL require authorisation by the Court of Protection before the gift is made. As in the case of Chandler v. Lombardi, gifting without the necessary authority can have serious consequences. In certain cases the Attorney may be removed and/or asked to pay back money or return gifts.
The role of an Attorney or Deputy involves a great deal of power and responsibility and it is essential you understand the rules and duties involved.
If you have any queries regarding your role as an Attorney or the Court of Protection, please contact our Senior Solicitor, Marie O'Malley.
For details of the case, please click here https://www.bailii.org/ew/cases/EWHC/Ch/2022/22.html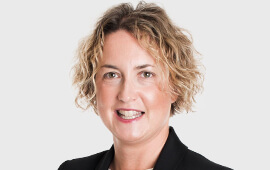 Marie O'Malley | Senior Solicitor