Having practiced as a solicitor between 2009 and 2016, Karol later qualified as a barrister and was called to the Bar in 2017. He secured a tenancy with and operated out of a barristers chambers in Leicester before later being granted a 'litigation extension' and joining us as an employed barrister. His litigation extension means that he can act for clients in much the same way as a solicitor can whilst his experience as a barrister means that he is confident to represent clients at court hearings throughout proceedings. As well as being our child arrangements specialist (child contact/access; child residence; parental responsibility issues; contentious name changes; contentious school change; relocation; enforcement of child arrangements orders that are not being complied with) Karol also has extensive expertise in respect of divorce proceedings, matrimonial finance matters and applications for domestic violence injunctions.
Quick Fire Questions…
If you weren't a barrister, what would you be doing?
A dinosaur expert ideally.
When you were younger, what was your dream job?
Being a dinosaur expert.
Favourite part of doing your job?
Having the expertise and experience to help clients navigate through some of the most difficult times they will ever have to go through.
What do you enjoy doing outside of work?
Birdwatching and reading.
If you need guidance and advice in regards to any aspect of Family Law or children related disputes contact Karol today for free initial advice. Just call 01926 354704 or email: KarolK@moore-tibbits.co.uk.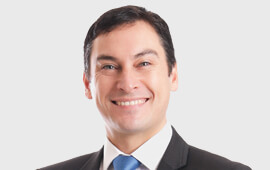 Karol Kaliczak | Barrister