With more than 15 years of experience as a lawyer, Annabel has in-depth knowledge of overseeing the property, financial affairs and personal welfare of people who lack mental capacity to make decisions for themselves.
Annabel specialises in applications to the Court of Protection on a range of issues including deputyships, statutory wills, gifting and property matters. She also deals with attorney disputes, cases of financial abuse and Care Act queries. Representing clients of all ages often with extremely complex mental capacity issues, Annabel ensures clients have their rights protected and their voices heard.
Due to an increase in instructions received, the Moore & Tibbits Court of Protection team has expanded further to ensure the team continues to offer a consistently exceptional service for our clients as more people look to us to handle what are always complex, emotional and extremely personal issues.
The clients are at the heart of Annabel's work. She takes the time to build relationships with clients and their families to achieve the outcomes that best suit their needs. Examples of Annabel's work includes dealing with financial abuse, complex safeguarding matters, deprivation of liberty concerns, contact and residence as well as Care Act enquires.
Debbie Anderson says:
"We are delighted to welcome Annabel to the Moore & Tibbits team. Her specialist knowledge and expertise will provide a further boost to the incredibly committed, experienced and empathetic team of professionals who work tirelessly to provide a consistently exceptional service for our clients."
Commenting on her new role, Annabel said:
"I am excited to join the team at Moore & Tibbits who have a highly regarded reputation. My aim is to continue to provide the highest level of support for our clients in this often complex area of law."
Annabel has also collaborated with academics at the University of Worcester who have been researching human rights for those affected by dementia and worked together on their post graduate degree modules.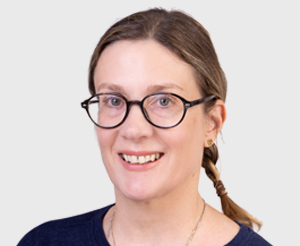 Annabel Kay | Senior Solicitor; Court of Protection