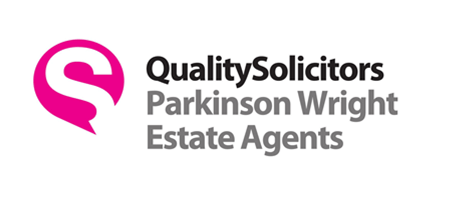 Dear Clients and Associates of QualitySolicitors Parkinson Wright Estate Agents
CORONAVIRUS (COVID-19) UPDATE
The current coronavirus (COVID-19) situation is taking us into unprecedented territory. We would like to take this opportunity to assure you that the well-being of our customers and employees remains our main priority. We want to reassure all our customers that we are taking steps to make sure that business continues as usual and that our service delivery is of the highest standard.
Since the Coronavirus outbreak we have been following the guidelines and recommendations from the government and are regularly reviewing our business continuity plan. However, with these unprecedented circumstances we understand you may be concerned about the continuity of our business.
PROCEDURE FOR CONTINUITY OF OUR BUSINESS
Our staff are continuing to visit properties for valuations, viewings and property inspections (such as check-ins, inventory). As yet, we haven't had any cases of reported coronavirus from staff or customers, or any reported incidents, but as always we continue to maintain the highest possible hygiene and service standards. As precautionary measures, our employees are taking extra steps during this time to ensure the safety of all which includes home working for staff should the need arise. Where it is not possible for staff to work from home, we will have people in our offices to ensure continuity of services. This will remain under review.
PLEASE NOTE THE FOLLOWING PROCEDURE SHOULD YOU HAVE AN APPOINTMENT WITH ONE OF OUR STAFF
Expect a call on the day of your appointment to confirm you wish to still go ahead.
Prior to booking an appointment please expect to be asked if you or anyone in the property has recently travelled overseas, or been in contact with anyone who has shown symptoms of the virus.
No physical contact, refrain from handshakes and respectfully maintain physical distance - but always greet you with a smile!
Our staff will sanitising prior to and after the visit and in some instances wear protective gloves
After your viewing or valuation there will be a choice whether you wish for our staff to carry out further discussions at the property or if you prefer follow up via email or telephone
If you are selling or letting a property with us and prefer to carry out viewings yourself, without the agent present, please let us know.
We will continue to share Government and NHS recommendations with our staff relating to face to face interactions and will adopt our processes according to government advice.
People will always need to move and we're here to help all our customers whether buying, renting, selling or letting.
Our job is keep our business running with the least disruption but plan for the unexpected.
Kind regards
QualitySolicitors Parkinson Wright Estate Agents
To view properties currently for sale please click here
Please note this information may have been subject to change since this article was published.