Barnardo's Will Scheme
Your Gift in Will to Barnardo's can help to transform the lives of vulnerable children and young people across the UK.
Request your free Barnardo's Gifts in Wills guide
Transforming lives

Barnardo's exists solely to support and protect vulnerable and disadvantaged children and young people – making sure they always have someone to turn to, no matter who they are or what they have been through. As the largest children's charity in the UK, Barnardo's provides some of the most effective and vital child-support services across the country.

Gift in Will donations at work

Gifts in Wills are so valuable to Barnardo's. Nearly half of all the money donated by people who support Barnardo's work with vulnerable children comes from Gifts in Wills. It is because of the generosity of legacy gifts that Barnardo's is able to provide more than 1,000 vital services across the UK.

All gifts, big or small, help Barnardo's support:

Children who've experienced the trauma of sexual abuse and exploitation
Young people in care as well as when they leave the care system
Children who are caring for a loved one
Families experiencing domestic abuse, mental health problems, prison sentences, asylum seeking or other vulnerable situations
Young people by amplifying their voice to influence Government on the issues that affect their lives

Find out more about Barnardo's work
Erica's story
Growing up around domestic violence and drug abuse left Erica* looking for love and comfort. Erica was 15 when Daniel* began to message her online. He told her he was 17 but in reality he was 25. Daniel manipulated Erica to gain her trust – within a few weeks, he'd coerced her into sending explicit images and videos.
Erica's school got in touch and Barnardo's project worker Jo began supporting her. Jo helped her learn what a safe and healthy relationship was. But Erica's need for emotional connection made it hard for her to see Daniel as dangerous. During one session, Erica excitedly shared that Daniel was taking her to stay at a hotel. Luckily, Jo able to take action. By supporting Erica sensitively, Jo helped her see Daniel differently. Erica finally understood she was being groomed and agreed to let the police have her phone and laptop to arrest him. Erica's still on her journey to recovery and Barnardo's will support her for as long as she needs.
*Names changed and model used to protect identities
Andrew's story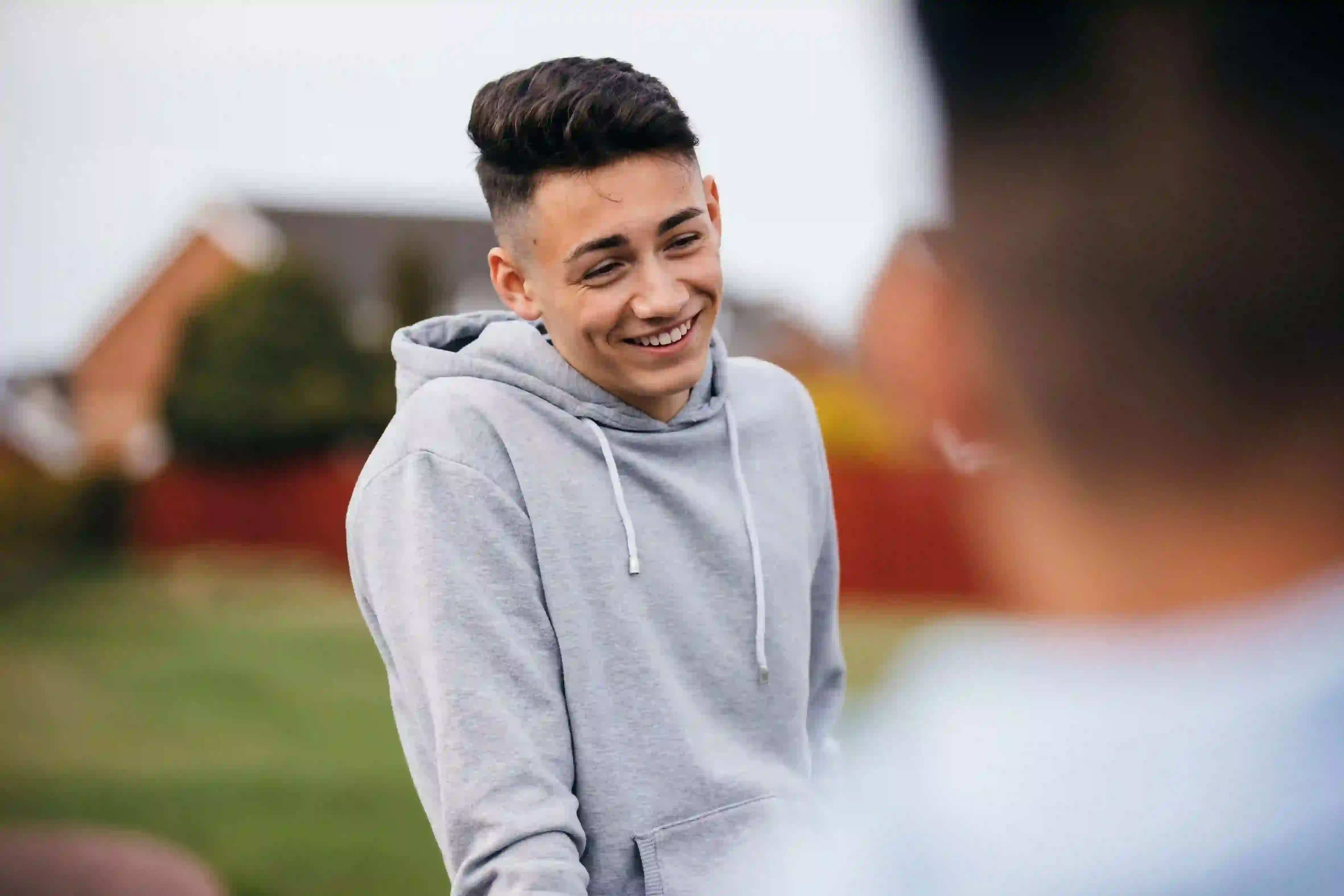 Andrew was part of a group of young people aged 13-15 frequenting an address at which they would consume alcohol and listen to loud music, resulting in disputes with neighbours. A neighbour had shared with police that several young people would visit the address, and that on each occasion, the occupier would leave in a taxi, returning with bags of alcohol, and that young people would often be seen leaving the address under the influence of substances. The occupier of the address was a 34-year-old woman. Intelligence gathered by Barnardo's suggested that young people may be being sexually exploited at the address.
Andrew moved in to live at the address, with the older woman and Barnardo's became involved in supporting both Andrew and his mum. Andrew's Barnardo's worker helped him to explore the nature of the relationship he had with the 34-year-old woman. Through this support, Andrew gained an understanding of grooming, manipulation, coercive control, and child sexual exploitation, and gradually realised he was being controlled and manipulated by the woman..
Andrew went on to disclose a 'sexual relationship' with the woman, stating that this started once he had turned 16. Barnardo's shared this information with police and social work. However, as Andrew disclosed that the relationship started once he had turned 16, there was again no further action. This outcome impacted on Andrew's mental wellbeing; he broke down and required psychiatric care. Through the support he received from Barnardo's, Andrew now understands that what happened to him was sexual abuse. Andrew is back in education and employment and working to build his future.
*Andrew's story is part of the 2019 Barnardo's Impact Report
Dan's story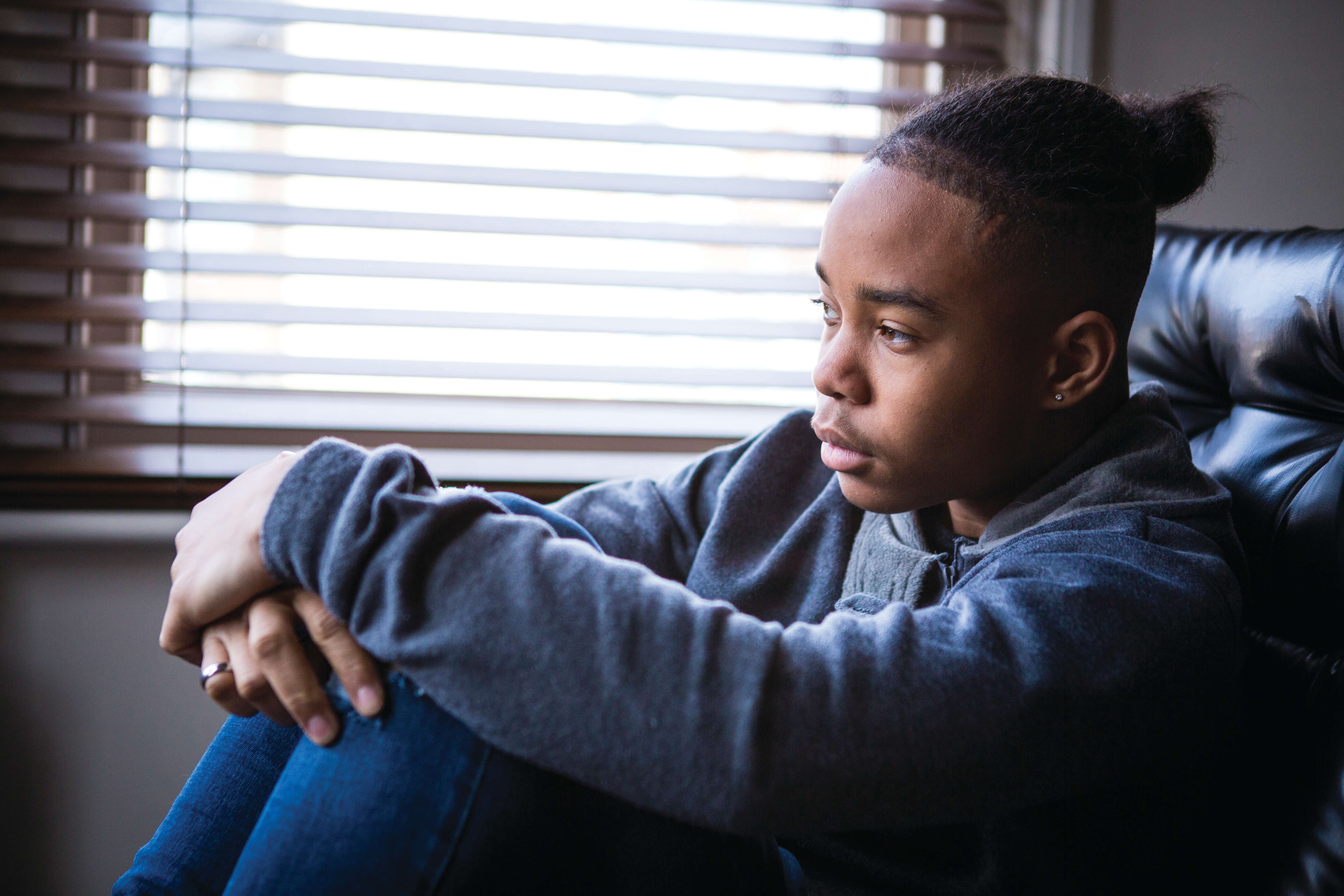 Fourteen-year-old Dan was a young child when he was sexually abused. The impact was severe and long-lasting. In the years that followed, Dan couldn't trust anyone enough to build a relationship with them, and he felt disconnected, anxious and very, very low.
Dan began self-harming, and life became so unbearable he had suicidal thoughts. Dan had a difficult time during the first lockdown period in 2020, where contact with his family was stopped. Dan had suicidal thoughts during this time and began engaging in some self-harming behaviour. To support Dan through this period, Barnardo's and their team increased his sessions to twice weekly.
Dan is coping much better and his self-harming behaviours have stopped for several months now. Dan seems to be learning that he can trust adults to help him and the staff who support him are noticing that he is beginning to communicate more openly about his feelings.
*Information taken from consultation sessions
Make your free Will today
QualitySolicitors has been Barnardo's exclusive Gift in Will provider since 2010. Since then, we've seen over 3,500 people pledge £17.2 million to Barnardo's, which is a crucial source of income for Barnardo's to continue their life-changing work.
If you're over 55 years of age and you're considering leaving a legacy gift to Barnardo's, our QualitySolicitors partner network will support you to write a standard single or mirror Will at no cost to you.*
Find your local solicitor
*Barnardo's have agreed to pay the reduced cost of £70 +VAT for a single Will and £120 +VAT for a mirror Will. Barnardo's is a charity registered in England and Scotland, nos. 216250 and SC037605.
Expert legal advice

you can rely on: