Plans to introduce a minimum three-year tenancy
The Secretary of State for Housing, Communities and Local Government, James Brokenshire, has proposed introducing longer tenancies for private renters. If the plan, which was tabled in July this year, is put into action it would mean landlords and tenants may have to commit to a minimum three-year residential tenancy term in place of the current six to 12 month tenancy agreements.
On one hand, the proposed change is beneficial to tenants who may face discrimination in the rental market, who want to make a home for themselves and create more stability, but who may not be able to afford to buy. It can have benefits for landlords too as it minimises void periods between active tenancies, tenants will be more invested in taking care of the property as it will be theirs for a longer period, and it allows for the development of a more trusting landlord-tenant relationship – which can have a whole host of benefits in itself.
On the other hand, enforcing minimum long-term tenancy periods can hinder how mobile tenants can be (whether choosing or needing to move for family, employment or property size suitability reasons, for example), it impacts both tenant's and landlord's flexibility to get out of a 'bad tenancy' without good reason, and it can cause bigger issues for landlords trying to re-gain control of their property because of problem tenants.
There are of course divided opinions, with landlords primarily against the proposal and tenant's themselves split.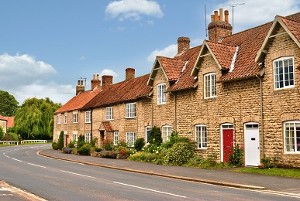 The tenant's view
Mr Brokenshire explained the new proposal is to give greater protection and security to those living in rental properties: "It is deeply unfair when renters are forced to uproot their lives or find new schools for their children at short notice due to the terms of their rental contract. Being able to call your rental property your home is vital to putting down roots and building stronger communities".
Shelter, a registered charity that campaigns to end homelessness and bad housing in England and Scotland, campaign for greater protections and rental security for tenants and are in favour of the proposed three-year tenancy agreements. Independent researches polling for them found that more than seven in 10 tenants say it would improve their experience of renting for them and their children and would give them a greater sense of control.
The landlord's view
The National Landlords Association (NLA) has spoken out against the proposed changes on behalf of private landlords for a number of reasons:
It will make it harder for landlords to evict problem tenants, for example those who don't pay their rent or who damage property
It's seen as a vote-winning policy rather than one beneficial to the housing market
NLA research showed four out of 10 tenants actually want longer tenancies (40% of tenants want longer tenancies, while 40% do not; more than 50% are happy with their tenancy length and 20% of tenants got an extended lease offer when they asked for it)
Under the proposed longer-term agreement, tenants would be able to leave before the end of the minimum term, but would have greater protection if they wanted to stay in a property for an extended period of time
It would have a huge effect on Buy-to-Let mortgages with lender's rules often specifying short-term tenancies of six to 12 months only
When is it happening?
There are no plans for a minimum tenancy term to come into effect just yet. A formal consultation on the proposed changes concluded in August 2018 and the Government is expected to publish a response this week. If the proposal is successful, three-year tenancy terms could become the new norm.
A number of details are still not clear, such as how the rules will be enforced and whether exemptions would apply for those living in student accommodation, for example, given their tenancies are tied to the academic year.
For further information visit Zoopla's Q&A page.