The Big Bake for Barnardo's at QualitySolicitors Head Office
This week sees the start of The Big Bake for Barnardo's, a charity bake off involving QualitySolicitors and some of our firms to see who will be crowned QualitySolicitors Star Baker and importantly raise money for Barnardo's. To kick things off, QualitySolicitors Head Office held their own Big Bake.
With nine entries in total, the baking treats included classic cupcakes to inspired works of art, literally!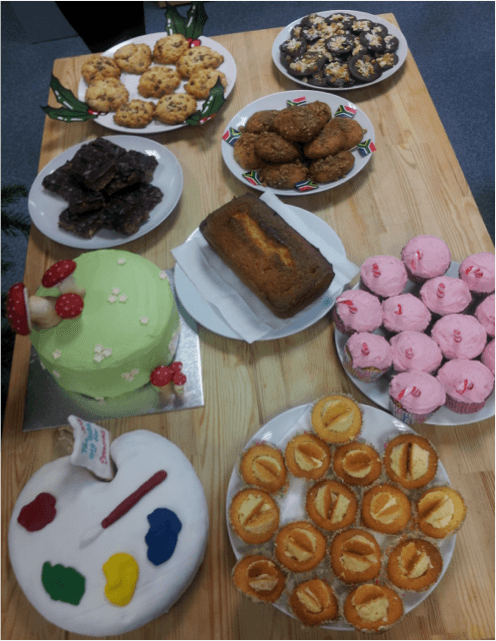 The theme for the cake entries was memories from your childhood, and this sparked some interesting and inventive baking creations!
Inspiration came from childhood memories of summers spent painting with grandparents to favourite Sunday dinners enjoyed with family.
Whilst everyone put valiant effort and creativity into their cakes, a QualitySolicitors Head Office winner had to be decided. The office voted and the winner was Donna Helgeson. Congratulations to you, Donna, and we hope you enjoy using your prize - a new baking set!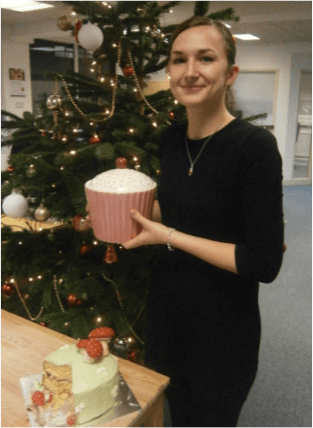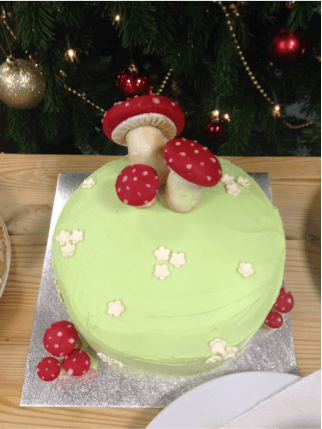 Donna created a very imaginative toadstool cake that won over everyone at QualitySolicitors Head Office in Leicester! Her fantastic cake was inspired by her great-grandma's garden toadstool ornaments that Donna and her sisters loved as children. Donna has since inherited the ornaments and has lovingly repainted them to their former glory, and now, brought them to life in cake!
All of the delicious cakes entered into the bake off were shared around the office and helped to raise money for Barnardo's.
QualitySolicitors branches all over the country will also be getting involved. This week, staff from our partner firms will be submitting their cakes in the hope of winning a prize and, of course, being named their firm's Champion Baker. Slices of their delicious desserts will be then sold to raise money for Barnardo's.
Once all the Champion Bakers from the participating firms have been decided, it's then over to you, the public, to vote for your favourite cake. A national online poll will take place to crown the QualitySolicitors Star Baker. Visit bakeoff.qualitysolicitors.com for stories from our participating partner firms and even some of their winning recipes!
We're looking forward to seeing what our partner firms have created for their bake-offs, and cannot wait to see who is voted as the best baker in the business! The QualitySolicitors Star Baker will be announced on 20th December.
Follow us on Twitter and keep track of #QSBigBake for all the latest news, updates and photos of The Big Bake for Barnardo's!