Five things to consider when making a will
If, like most of us, you don't have an autobiography and you're not planning on releasing your personal memoirs anytime soon, your will is the most detailed document you'll ever have about your life.

This one, all-encompassing legal document captures what should happen to your life's earnings, accumulated assets, the family home, your sentimental possessions, how your beloved pet corgi or fish that refuses to smile back should be cared for, what your religious preferences are, any last wishes, and what you'd like to happen to your earthly body when you're gone. Your will is, in effect, your opportunity to have the last say. Whether you're stubborn or not, that's a protection we should all want.

Yet more than half (60%) of adults in the UK are throwing that right away[1] by either choosing not to have a will or not taking the time to cross it off their to-do list. As part of a gentle push to help people along, QualitySolicitors has partnered with children's charity Barnardo's for the ninth consecutive year to offer a basic will at no cost to anyone aged 55 and over. So, if you don't already have a will and you've been putting it off, now is the time to get your skates on. Creating such an impactful document can seem daunting, but QualitySolicitors has provided this quick guide on what to consider before the pen is put to paper.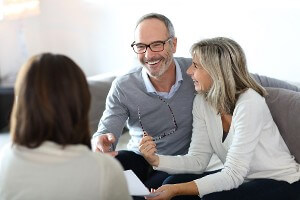 1. Guardianship of children
The unfortunate thing about not getting to live forever is that we'll always have loved ones we leave behind. Quite often, people start to think about their legacy after the birth of a child and how they may like to protect their interests. If you have any minors in your care, you can nominate a guardian in your will who will assume parental responsibility if you or your partner were no longer around. As someone who may have a huge impact on your child's upbringing, you may opt for a close family friend who holds similar values and beliefs as you, has the financial and emotional ability to give your child what they need in a stable home, and who your child may already have a bond with. If you care for any disabled adult children you can make arrangements for them in your will to ensure their ongoing care; your solicitor will be able to advise if a special needs trust may be the most appropriate means.
2. Catalogue your assets
Over the course of a lifetime, we can accumulate a lot of stuff – some precious and sentimental to us and some worth our life's savings. To help avoid any disputes about significant assets after you're gone, list these items in your will along with approximate values for each. If any assets are jointly owned, this will need to be noted too as your will can only deal with your share. Depending on the type of ownership, some assets may automatically go to a surviving partner. It can also avoid costly searches and unnecessary stress to note where any important documentation is stored, such as the certificate of title for any real estate. Also considered with your possessions are any priceless items, such as family heirlooms, jewellery or other items of special importance to you. These might not hold any significant monetary value, but may hold intrinsic and emotional value. If you would like particular possessions to go to certain people, or you want to name your estate beneficiaries, be sure to include specific notes of this in your will.
3. Leaving a gift in your Will
Your gift or bequest can have the ability to transform lives after you're gone. If you have a charity you've always supported, or you've always wanted to support, this could be an opportunity to dedicate all or a portion of your estate to a cause you believe in. By being specific about your choice to give, you'll ensure your money goes to exactly whom you'd like to benefit. In addition, if you're planning on gifting a large amount, a solicitor can help you take advantage of any tax benefits through careful estate planning. QualitySolicitors has partnered with Barnardo's to make it even easier for people to leave a legacy gift, and to cater for their loved ones. To take advantage of March Will Month, all you need to do is consider leaving a gift in your will to Barnardo's, who help over 301,000 young people and their families across the UK.
4. Appoint an executor
An executor is responsible for the administration of your estate according to your will and has a number of obligations they must meet within this role. Be sure to choose someone over the age of 18 years whom you trust and feel will be able to manage in this important role. It's usually advisable to appoint someone who will benefit from the estate, as the role is very onerous. Will and probate solicitors are also in a position to support executors in this role, having as much or as little input as needed. If you feel no one person is suitable for this role, you may appoint multiple executors; though keep in mind how these people will work together under pressure. If you can foresee that appointing a close family member or friend will cause conflict, you also have the choice of appointing a neutral third party, such as a solicitor or financial advisor.
5. Don't keep putting it off
Without a valid will in place, you join the 31 million people in the UK currently at risk of dying intestate,[2] meaning intestacy law will determine what happens to your estate – you or your loved ones will have no say. QualitySolicitors' and Barnardo's award-winning Will Scheme is open to anyone aged 55 and over who would like a standard single or mirror will. All those taking advantage of this offer at no cost to them are simply asked to consider leaving a gift in their will to Barnardo's to help transform the lives of vulnerable children and young people.
To take advantage of this offer and find your nearest participating QualitySolicitors firm by calling 0808 250 3834.
[1] Unbiased, '31 million UK adults at risk of dying without a will' (2 October 2017) https://business.unbiased.co.uk/press-releases/31-million-uk-adults-at-risk-of-dying-without-a-will-2-10-2017.
[2] Unbiased, as number 1.