Stereotypical smart talking: lawyers on TV
Murders, kidnap, robberies and many more unthinkable acts; there is no end of storyline possibilities for writers and producers centred around one role in particular. The lawyer.
When it comes to the TV lawyer, there are distinctive 'types' that are regurgitated for entertainment purposes: from the sassy sex bomb to the no nonsense feminists, the slick ladies' man to the podgy bumbling simpleton, and the respected middle aged old hand to devious and corrupt attorneys.
In no particular order, here are some of the famous, infamous and lesser known lawyers you may or may not have come across on TV:
Lionel Hutz – The Simpsons
If you are a fan of the Simpsons, you might have come across this bumbling lawyer based in the fictional
town of Springfield.
As a
lawyer, he is characterised as poor, unskilled at his profession, and happy to take on any work that pays. Apparently he got his Law degree at Princeton Law School, however the kicker is that Princeton University lacks a law school, which could very well mean he is faking his credentials.
Image source: Wikipedia
Lloyd Baxter - Mad Dogs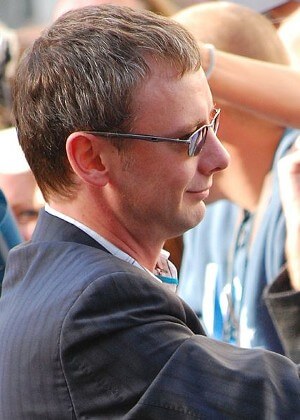 For those who watched Sky's British black comedy / thriller Mad Dogs, Lloyd Baxter would be the nervous gentleman with glasses played by John Simm (known for his role in Life on Mars). Baxter shows his legal flair (or lack of) on the second episode of the third series, when he tries to restart his legal career in Cape Town using forged documents. Of course it ends badly, his fraud being discovered by a girl who was actually trying to help.
Speaking of drug lawyers, we would be unfair not to mention Dean from the TV series Weeds played by Andy Milder. This calamity
inducing, clumsy lawyer was a smaller, yet recurring character in the series, often chosen by the
Botwin
family and friends to represent them (sometimes successfully).