A trained mediator is appointed to have separate discussions with both you and the other side to your dispute. The mediator is independent and will not take sides. The mediator controls the discussions – making sure both sides get to have their say.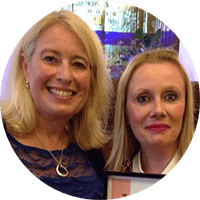 The inside word...
"Small Claims Mediation are recognised as leaders at helping people sort out small claims. They were winners at the National Mediation Awards 2014. This company demonstrate that resolving disputes can be achieved quickly and cost-effectively. They can remove months and months of stress for our customers. They won the 2014 Innovation Award for Online Dispute Resolution. I am proud that QualitySolicitors work with Small Claims Mediation for the swift resolution of claims and disputes under £10,000."
Small Claims Mediation
Small Claims Court
SPEED
Both you and the other side have to agree to try mediation. If you do, Small Claims Mediation (UK) Ltd find 80% of their cases are resolved within 14 days.
The small claims court can have a waiting list of 6 months or more. But it does have the power to force an outcome on the other side.
CONVENIENCE
Using the telephone and sharing documents online means you can be at home.
Sometimes starting the court process will lead to the other side settling the dispute. But if it goes to a hearing you will need to travel to court.
TIME
Appointments are arranged to suit your needs. Daytime, evening and weekends are available.
The usual court hours are Monday to Friday 10am to 4pm.​
PRIVACY

All discussions are private and confidential including any agreements reached. Clauses can be agreed to protect reputations and to not make negative comments on social networking sites or trade forums.

Small claims hearings usually take place in the judge's private meeting room. So they are not like trials on TV. Both sides sit down with the judge – who will help them set out their case. Once the judge makes a decision the court order is a public document.
BINDING
A binding agreement is reached that both sides sign and usually follow.
County Court Judgments are also binding but you may have to take further steps to force the other side to comply.
POSITIVE

The mediation process means that you and the other side are actively involved in the resolution of your dispute.

This makes any ongoing relationships more likely. This can be important for businesses and for neighbours and friends

The outcome usually ends with a winner and a loser.

This can cause ongoing resentment. Also County Court Judgments (CCJs) can cause problems for the loser getting credit

COST EFFECTIVE
For a £5,000 dispute each side pays £129 (inc VAT) for up to 2 hours including preparing a binding agreement.
For a £5,000 dispute the court fee is £120 plus £40 to apply for the hearing. But many people find they also need to pay us for help completing the court forms and applications.
What you pay
Step One
Free Initial Assessment
Find out if you have a dispute where we can help and which service is best for you.
FREE
10 minute call
Step Two
Fixed price advice meeting

More detailed advice on how the law applies to you and your particular situation.

Your rights. What compensation or other remedy you can claim. Your options. And whether mediation in your best interests.

Help getting started. Your questions answered!

£49 for 30 mins of telephone advice (suitable if amount in dispute is under £500). OR
£99 for 45 mins face to face advice (can include review of paperwork).

Step Three
Telephone mediation
If we think it is in your best interests, and you are willing, we will refer your details to Small Claims Mediation (UK) Ltd.
£20 administration fee
£99 for up to 2 hours mediation (where amount disputed is under £5,000)